So we finally got around to family pictures. It only took us 4 months after the girls were born. Don't worry it's not we are lazy or anything. We still don't even have pictures of Holden (16 months) up in frames yet....oh wait....maybe we are lazy.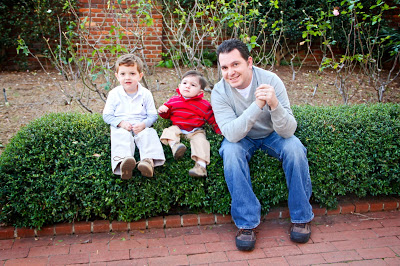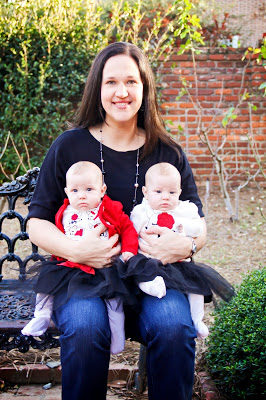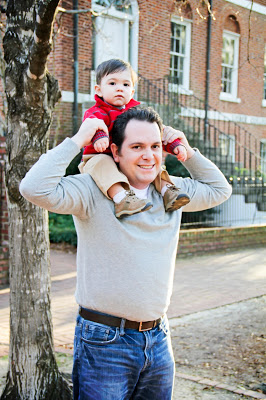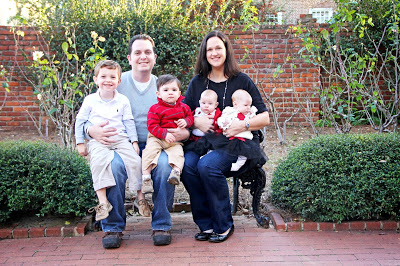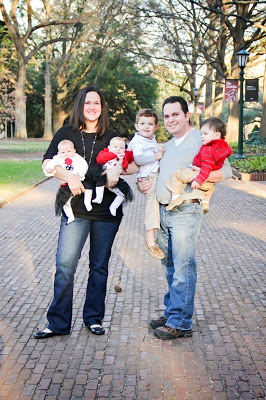 My favorite!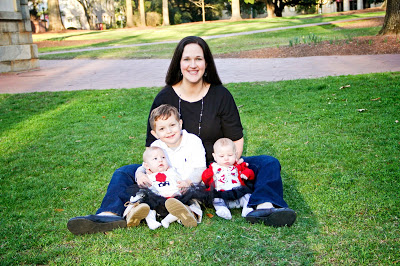 Holden got bored with picture taking and ran away!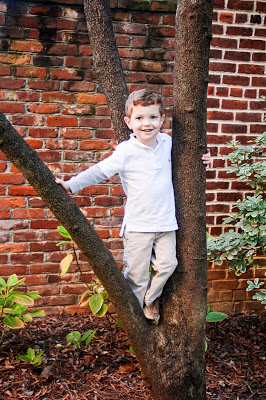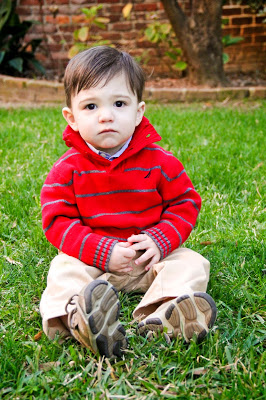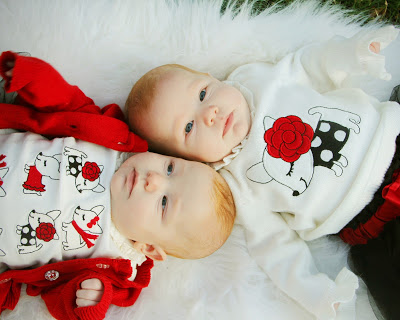 Greysen on top and Harper on the bottom.