The other day London and I hosted his friends (and mine) for a Thomas the Train Mega Bloks party. It was AWESOME! I got to enjoy a cup of coffee with all the Mommies, while London and his pals wore each other out. Tired kids equal happy Mommies. :) Holden slept for most of the party so it really was perfect! Adult conversation and two hands?! I didn't know what to do with myself, I was in heaven! Mega Bloks was kind enough to send us some Thomas the Train goodies for all the kiddos to take home. And let me just tell you, they LOVED it. How do I know they loved it? We had very few tears and my house was trashed when they all left. Two true signs of a successful party :)
How cool are these block sets they sent for the kids?
Sweet little Bella was trying to sneak up on the table and pick her train before anyone else arrived :)
Notice the one missing from the end?
Yeah, London beat her too it and already snagged a Thomas of his own .
Our tasty breakfast snacks!
Trains Trains and more TRAINS!!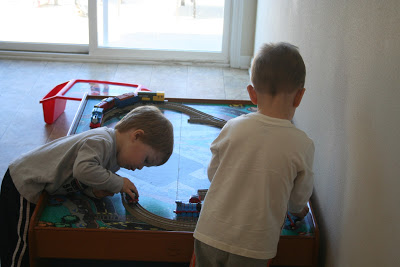 All the Mommies and a little Day of the Diesels playing in the background!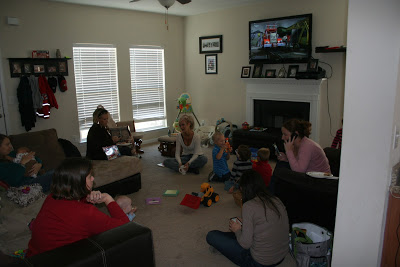 The Aftermath
Disclaimer: Complimentary products were provided by Mega Bloks and Mom Select to facilitate this party. No other compensation was received.