Yep you read that right!!
T
W
I
N
S
!!!
I got to see both babies heartbeats. Baby A measured right on track with a heartbeat of 122, and Baby B measured 3 days behind with a heartbeat of 110. The

Dr

was NOT concerned with Baby B being smaller because he/she still fell with in the healthy size/heartbeat range.
It was so amazing to see

their

little hearts beating, I was a sobbing mess laying on that ultra sound table.
They gave me two REALLY cute u/s pictures. HERE THEY ARE!!!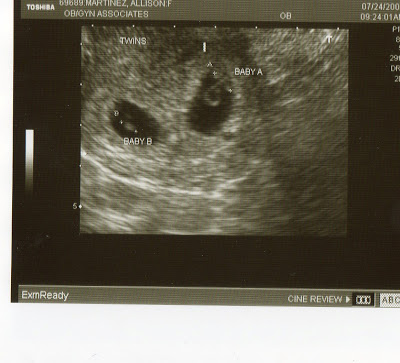 Oh on a side note: I puked this morning, let the morning sickness begin!!!