...and his father is deployed. Here are more pictures of the little man. I swear one day I will get around to a REAL post!
He is getting better at sitting up!!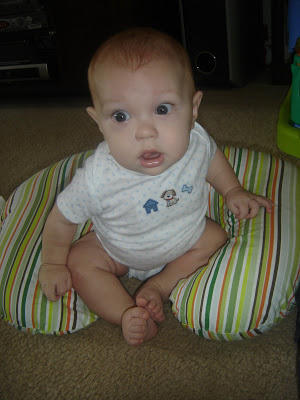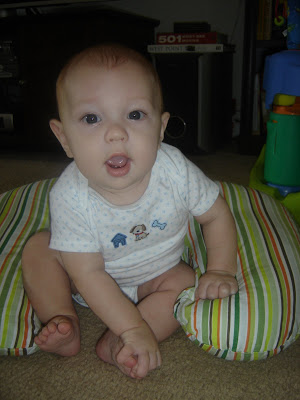 He was trying so hard to get over to Daisy. It's only a matter of time now!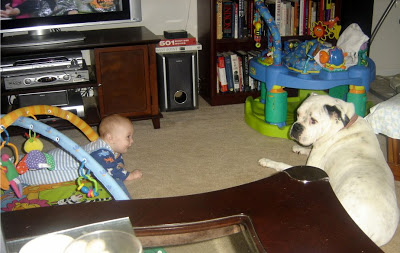 London found his feet, and just like everything else, they go STRAIGHT into his mouth.
Learning how to use a sippy cup (he doesn't drink out of it, he just plays with it).